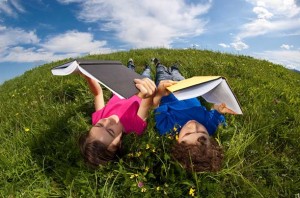 Families often have little or no idea about what a nanny should do, what to pay her, what hours and days to expect a nanny to work, along with many other considerations. The Nanny Authority is dedicated to providing families with the best possible nanny for their needs. Many of these details will be addressed in-depth during the Nanny selection process. For more information, view the Nanny information page.
Nanny Services/Family Support
When your nanny arrives at your home, we will send her a packet of information containing helpful tips, ideas and scheduling plans.
Our Nanny Authority Specialists are at your disposal should you have any questions or concerns which may arise at any time during the placement process. Our professionally trained staff has years of experience in guiding both families and nannies throughout every stage of the nanny placement process. The Nanny Authority counselors provide valuable assistance to our clients while always maintaining confidentiality. We pride ourselves on our overwhelmingly high success rate.
Salary and Benefits
Families can expect to pay a salary ranging from 30K-100K year, depending upon skills, salary history, experience, education and flexibility of the nanny. All salaries must be agreed upon between nanny and family, including who pays taxes, health insurance, etc. The Nanny Authority will provide information about health insurance. Many families contribute to or pay in full the cost of healthcare coverage.
What must I provide for the nanny?
Private room and Board, Private bath
Use of vehicle
Home Environment free of all safety and health hazards
Accurate description of duties and responsibilities
Paid holidays
2 weeks of paid vacation per year
Transportation expenses should also be discussed. Families pay for the nanny's airfare to their home if they are not local. Also, they must pay for the nanny's flight home after 1 year of employment.
Work Schedule and Hours
Families should expect a typical work schedule of Monday-Friday or Tuesday-Saturday. All nannies are given 2 days off per week. Some families require alternative days off, and this should be discussed prior to the nanny accepting a job offer.
Families generally expect nannies to work 45-60 hours per week and additional hours should be compensated in time or money. Nannies should receive major holidays off with pay, and 2 weeks paid vacation per year. Usually vacations are taken after 6 months of employment at the employer's convenience.
Minimum one-year commitment
Nannies must commit to a minimum of one year. The Nanny Authority's staff will make a "welcome" call to each nanny and family within the first week of the nanny's arrival.
Health Insurance
Although it is not a requirement, most families contribute toward the cost of the nanny's health insurance and many families pay for it in full. Families that provide health insurance enjoy a much higher nanny retention rate.
Nanny Responsibilities
Open communication is a key factor in the success of each placement. Our detailed Terms of Employment agreement outline all duties, responsibilities and expectations, and is credited in large part to our high success rate.
A nanny's main responsibility is childcare. Daily tasks typically include:
Arranging Playdates, Reading, Bathing, Children's laundry, Indoor Play, Feeding, Help with homework, Outdoor Play, Dressing, Outings, activities, crafts, Carpooling, Entertainment, Organizing bedrooms/toys, Maintaining logs
Light housekeeping chores can include:
Laundry for children
Keeping children's rom organized, beds made
Shopping and errands
Emptying garbage
Loading and unloading dishwasher
Keep kitchen clean after meal preparation
Tidying up after children, put toys away
Keeping own bedroom/bathroom clean
All responsibilities should be mutually agreed upon before a nanny commences employment.